I'm a product designer with a focus on information visualization, research, and management. I'm based in Brooklyn and work at Pandora Radio. In my spare time, I research, design, and write - lately, about the most typical city in America.

You can find me on Twitter at @karlsluis or at karl.c.sluis@gmail.com.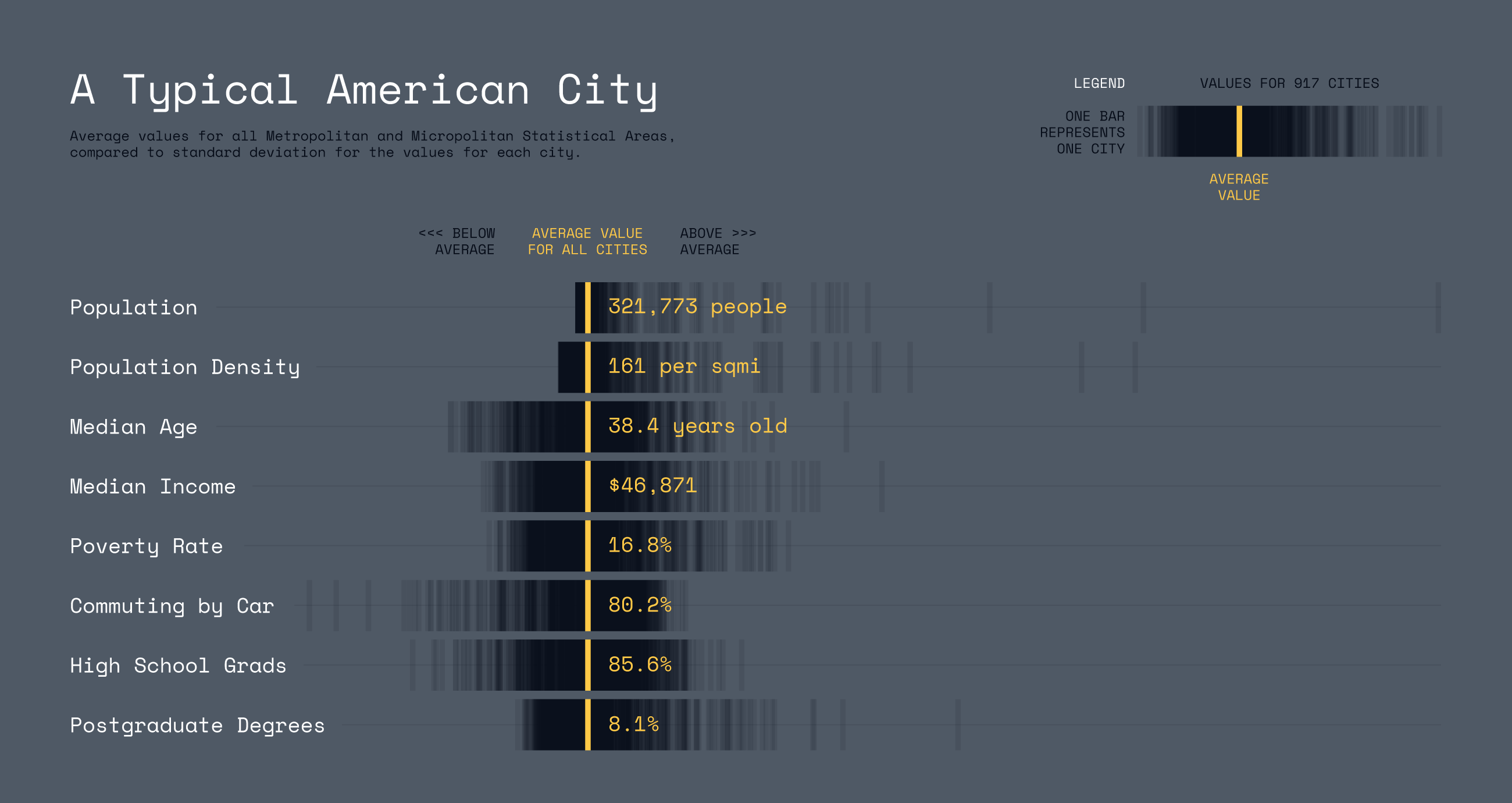 Lastest Project
Lynchburg, Virginia: The Most Typical City in America
I researched the most typical city in America, using eight measures to evaluate 917 cities.
Writing and Presenting
Fantastic Thoughts and Where To Find Them
Microdistricts in New York City (Fall 2015, appeared on kottke.org) Favorite books about information graphics (Summer 2015, appeared on kottke.org) Closing keynote at the Manifesto Conference in San Francisco (Fall 2015) D3 tips and tricks presented at NYC D3.js MeetUp (Winter 2016) Product Management panel, General Assembly (2015 & 2016)
Portfolio
Products
Next Big Sound Profile Pages - Led redesign of primary Next Big Sound report: >50% of unique pageviews for +200,000 artists. Drove measurable increase in monthly active users. Read the case study. Pandora Charts - Product manager and lead designer. Led cross-functional team to make measureable impact on artists' careers. whatsinseason.info - serving up fresh fruits and vegetables.
Information Graphics
Noise complaints in Manhattan Microdistricts of New York City (Fall 2015) Remix of Accurat's visualization of one-hundred twentieth century authors (2015) Scale model of the planet and moon systems of the solar system (2015) Where fruits and vegetables are grown in several states (2014)